There are few places in this world that stole my heart on the first visit – Lisbon, Tel Aviv, Blue Ridge and San Pedro, Ambergris Caye. And when I mean "stole my heart" – I mean the moment I first wandered the streets of these places, I knew I would return.
And return often. 
When it came to Blue Ridge, my partner Danny agreed with me right off the bat. On our first visit to this beautiful Appalachian town we put in an offer on a house. We've been blessed to turn that second home into our first home, moving permanently there 11 years ago from Florida. 
As the years rolled by, we talked about a new second home somewhere in the world. I was hooked on Portugal; Danny on Italy. And so I dove into looking at homes in tiny towns in both countries. 
And then my pal Shannen Oyster made us come to Belize. Yep, she literally made us. Booked the trip. Paid for it. And wouldn't let me cancel. It was in July 2015. I kept telling Shannen there was NO WAY we could leave our restaurants in July.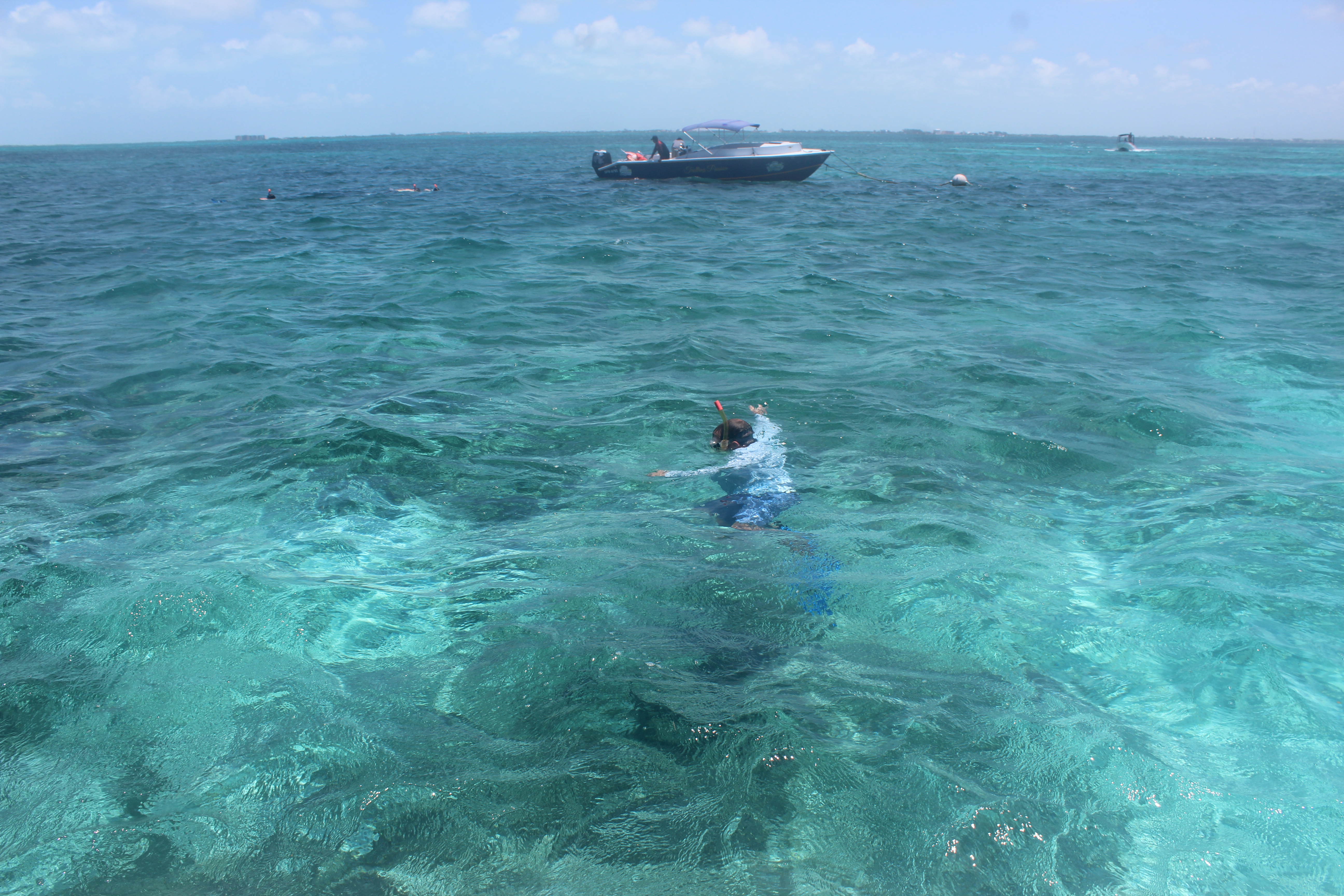 And here I sit, in July 2019, in our second home in Belize. Giggling. It is the opposite of what we thought we wanted. Tropics. Oceans. Salt and Sand. Heat. Sun. Storms. 
And it's everything we wanted. Small town, great local people, daily shopping, real ingredients to cook, tiny stores, roadside street food, and new friends. 
Belize won our hearts on the first trip here – the genuine souls of the people here, hard-working and humble. Gracious and grateful to provide hospitality. A new language to learn, while still speaking mainly English so I could get my Spanish lessons underway. And most importantly for the Chef – incredible seafood and a two-hour plane ride.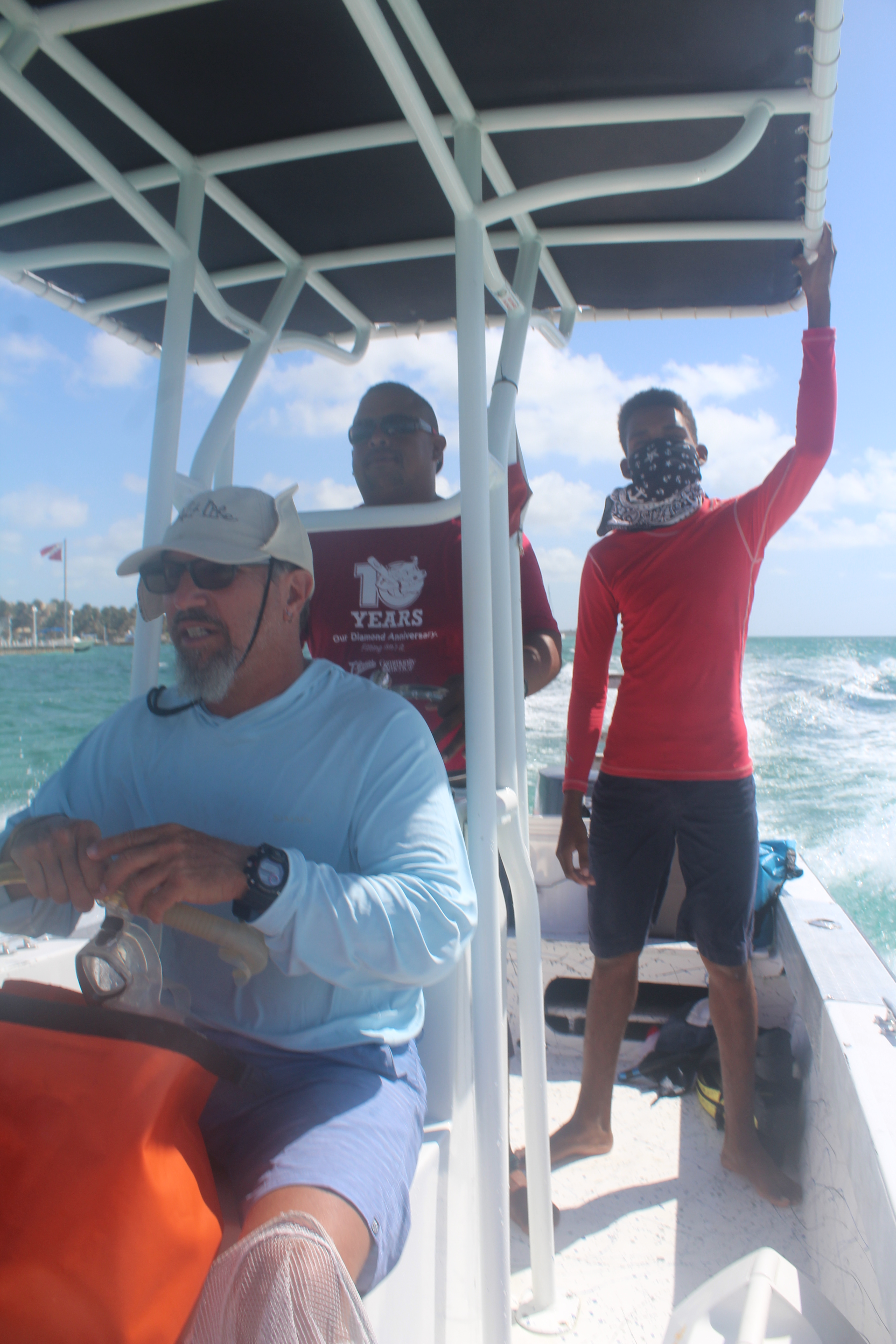 As we do with everything, we immediately began talking about how we could build a small business here. Well, I say small, Danny's desires are always much bigger. But one thing we agreed on was to start sharing our love of this country – and in particular this island – with our friends and clients.
It's been a dream of mine to get back to planning, organizing and leading travel adventures. I used to create tours such as these when I was Editor-in-Chief of food industry publications. I led groups of our readers to Germany, Spain, France, and Italy.
I also led food tours and seminars in cities across the U.S. Our goal in these trips was to immerse ourselves in the food history and culture of the locations. It's is something Danny and I have always been passionate about and one of the reasons we are so focused on the foods of the Appalachia where our restaurants are today.
We decided to do something similar in Belize to celebrate the 10-year Anniversary of our restaurants opening in Blue Ridge. I know, crazy idea, but we wanted to share our love of the food and adventures of Belize with our friends and then head home for a bang-up party in Blue Ridge at Harvest.
When I began to plan our first Belize tour, scheduled for this December, fate stepped in. A long-time friend Sara Baer-Sinnott reached out to me from the non-profit Oldways, asking if Danny and I would step back into teaching and travel in the cultural food traditions world. 
So, it appears our food adventure travels are definitely off and running. We will be working in two locations – Italy and Belize. Each year we will create different tours in varying regions. I hope to expand our travel to Portugal, Israel and Spain in the coming years as well.
After the Belize adventure in December 2019 and February 2020, we will be headed to our first Italian region of study – Emilia-Romagno. We were just there three years ago and can't wait to return and see some of the great people we learned from then. But that story is for another day.
Today, the story is about how we accidentally discovered a new home in Central America. We are so grateful to be here, just as we are grateful for our home in Appalachia. It is the best of both worlds and we're looking forward to sharing it with you all.
Here is our preliminary itinerary, you can book on Eventbrite or with us directly. A 3% credit card fee will be passed on to the traveler, if you want to pay by cash or check you will save that 3% charge. Single and double occupancy rates are available.
We have vetted all tours, all guides, the resort (which we will take over the entire property) – and we have known the majority of the people we are working with for three years. Some of them are our neighbors, all of them are our friends. We look forward to introducing you to them all.
https://www.eventbrite.com/e/an-unbelizable-food-fun-adventure-tickets-63500512743