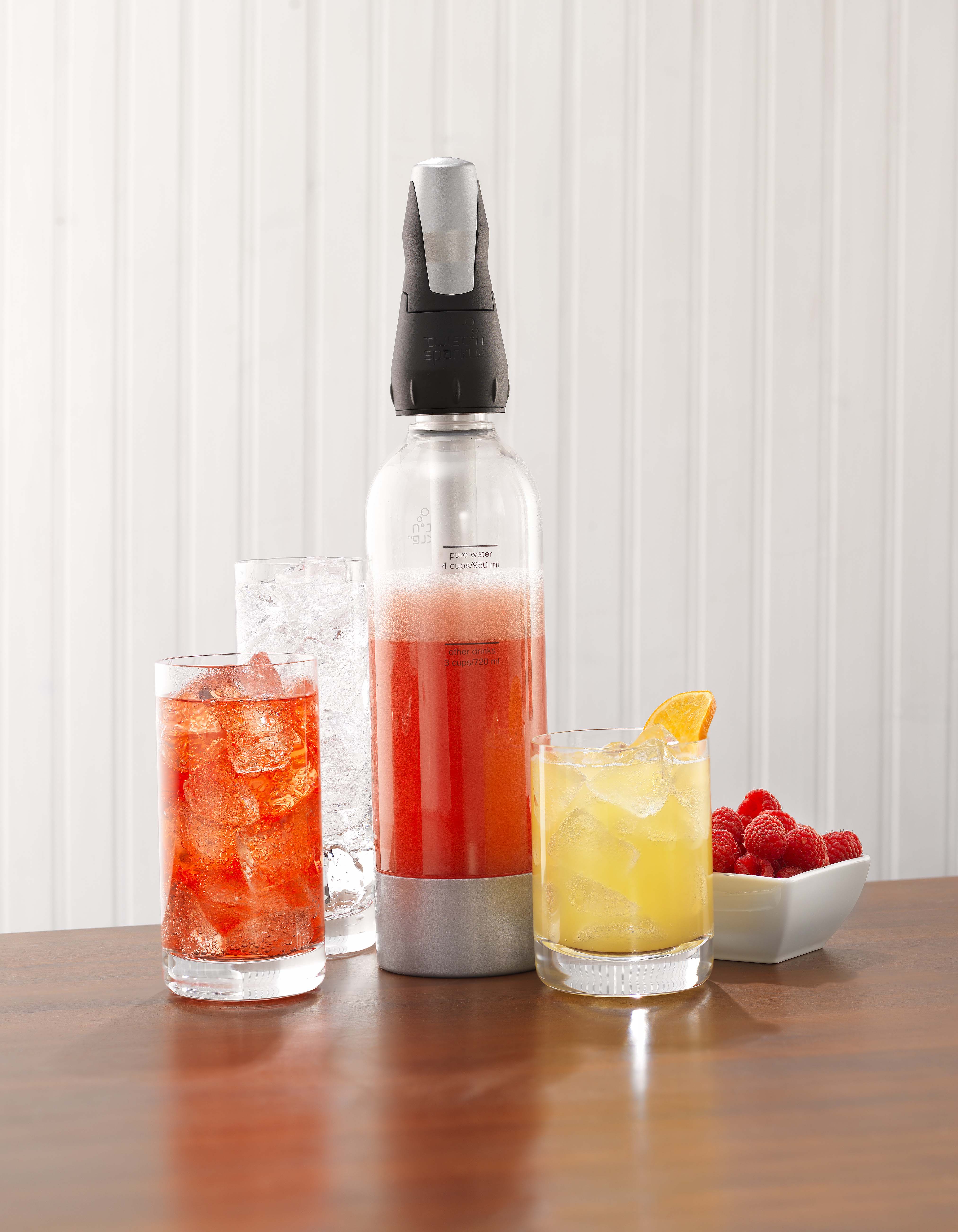 One of the newly launched items we've liked very much in the past few years was actually just recalled. The recall includes the Twist 'n Sparkle Starter Set (models 1005, 1005-12, 1005-BJ, 1005-QVC) and the Twist 'n Sparkle Bottle Set (models 1006-00 and 1006-12.)
While we have had no incidences, it seems the bottles are not up to par and some have burst during use. Chefs we know have actually adpated the product for other carbonated uses with sauces and more…but I digress here.
For the home user, it's important to know this product has been recalled.
The recall, conducted in cooperation with the US Consumer Product Safety Commission (CPSC,) was prompted by reports of nine recent incidents in which the Twist 'n Sparkle plastic bottle, produced by an outside subcontractor, burst during normal use. In a few cases, there were minor injuries to the persons operating the product. Upon immediate investigation, iSi North America identified a potential safety hazard in the bottle design in the initial production run of the plastic bottles used to house the carbonation process of the Twist 'n Sparkle device. The design of the bottle structure itself may compromise the integrity of the product. Although the design has been changed for subsequent runs, iSi North America considers public safety paramount and therefore is instituting the total recall.For more information regarding the recall, consumers should call (800) 645-3595 -available 24-hours a day, seven days a week – or visit www.twistnsparkle.com.
And for the purposes of soda-making we highly recommend the Soda Stream, a well-priced product with great results.