I have been writing in my head for eight weeks now. Or I guess ranting would be a better word. Maybe ranting doesn't even describe it. Each day I wake up and remember where I am and what's going on in the world, well I don't remember straight away.
Sometimes if my muscle-bound American bulldog climbs into bed unbeknownst to me, I stir from sleep feeling a warm body running the length of my back. And for a spit second I don't remember where I am – or more precisely, I think my partner is lying next to me. And I smile for a moment before I realize he is thousands of miles away.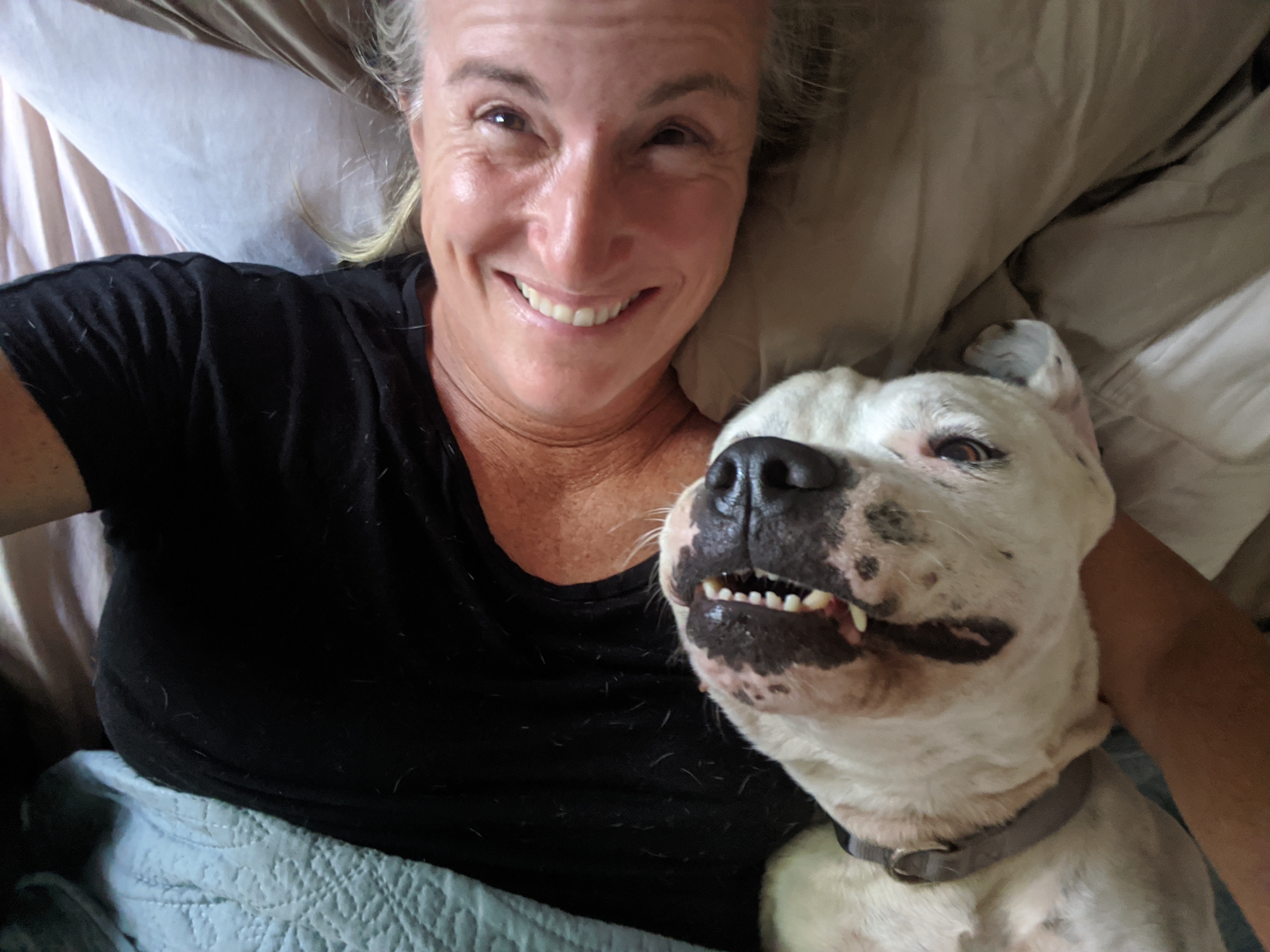 I am sure that Danny will love the comparison to a muscle-bound dog.
It's not like he is off in a war zone. Well, not really. But considering the idyllic setting I am stranded in – his daily routine navigating the COVID19 world of restaurant operations in the state of Georgia – could be considered a bit of a battlefield. 
Anyway, I am blessed beyond measure that my handsome chef partner is keeping his social distance foremost in his mind. 
I like to think he is being conscientious mainly because he wants to get back home to me – whenever and wherever that might be in the future. Honestly, it's probably the case. But he's also an extremely cautious chef and his concern for our staff and guests has always been top of mind.
Anyway, back to the writing. For a variety of reasons, which in the weeks to come, will be revealed in my stories, I am in Central America right now. Stranded with no regularly scheduled flights back to the states. I say regularly schedule, because the U.S. Embassy has provided, along with the cooperation of U.S. airlines, a handful of repatriation flights.
I considered the first one, but after some long discussions and tears Danny and I  both agreed I should stay put for a while. It's not like I would be of any help in the States and we have some properties here that need managing and oversight – something we cannot afford to outsource right now with the state of the world and our own restaurant empire.
I say "empire" because that has always been everyone in Blue Ridge's joke with us over the past decade. We are relatively  well-known in the small town of Blue Ridge, Georgia where we – until recently – operated five restaurants in a small 4 square mile area. We also have a 28-acre farm that hosted a children's farm to fork camp each summer and irregularly scheduled farm dinners.
We never liked that empire reference. We just kept opening businesses that we believed served a need in the community. Some worked well, others struggled. It was not a "get rich" effort and it did not provide a "get rich" end. Afterall, we operate restaurants – the smallest profit margin business around – and the majority of our funds went back into our restaurants or into the community. So the empire reference struck a particularly hollow note with both of us, as if we were living as kings and queens.
But I will say that when we pause and look back at our years in Blue Ridge, Danny and I are amazed at how much we were able to accomplish and provide to the community. We also lost a lot in that time, like time alone with each other, real quality time with our kids, and all of those things that fall to the wayside with folks that run their own independent business. 
My Dad was an entrepreneur and it killed him – well that and a lot of alcohol and cigarettes – but really the loss of his businesses was his demise. They were his world – not his kids or his wife or his grandchildren – his identity was his business. The past few years, Danny and I had started to realize we didn't want that same epitaph. 
We looked, unsuccessfully, for some successors. Calamity would always befall those people we felt had the potential to step up and take over. Recently though, my nephew Addison was beginning to take notice of the opportunity. Being a new Dad made that opportunity more appealing to him and so we began the focused efforts of downsizing our businesses so that this young man could lead along with a new team we began to build. 
In the midst of all of that, we began to make some passive investments in a little island off the coast of Belize – Ambergris Caye – a quick enough plane ride from Atlanta to make it possible to continue with the businesses and still get that sense of a complete change of scenery.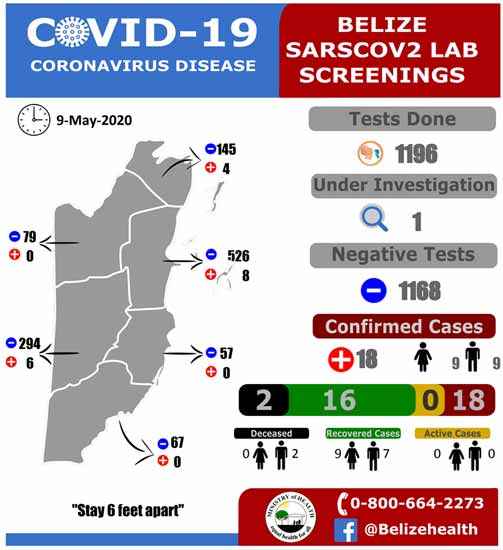 Anyway, that's a quick explanation of how I have become "marooned" on an island in Belize during this global catastrophe. Catastrophe is not the word to describe COVID19 in all the world. Some countries have handled it better than others. I am amazed that this tiny country in Central America has handled it as beautifully as it has – which is one of the reasons I have remained here. We have no cases now. We had a total of 18 with two deaths and the remainder recovered.
The country is really reliant on Canadian and American "expats" – and so now we are all sitting quietly with a stalled economy watching the news, checking our borders (Mexico and Guatemala have increased caseloads) – and praying the United States gets a handle on the pandemic so that we can all feel safe inviting residents back to the country, to their homes here, and tourists to the hundreds of resorts that rely on them.
Anyway, back to the writing, ranting, storytelling.
Every day I wake up and chastise myself for not living up to my full quarantine potential. I mean eight weeks in and I haven't lost a pound; run a marathon; written a novel; mastered the Spanish language; successfully learned plumbing (there have been attempts); created my new online business (yes, one is in the works); finished my 15-hour real estate CE; or taken my ServeSafe class.
I am constantly reminding myself that I need to accomplish these things before this quarantine ends or I will really just solidify my self-prescribed "I never complete anything' mantra.
And then I start to think, well when will it end? How much time do I have? 
And then I have to stop pondering that question before I go crazy.
Some days fly by, others seem to last forever. And there are times when I have no plans or immediate activities that I begin wandering the beach with the dogs and get this surreal imagery that I am the only one left on earth. 
I mean there are lots of people on the island. But I can go a day or two without really seeing anyone. In fact today, the only other human contact I had was a rogue motorcycle driving the beachfront early this morning and two small fishing boats.
Other than that the only noise is the roar of the waves breaking on the barrier reef that protects us; the oscillating fan giving me waves of air; and the twitching of two wet dogs who I can only guess are dreaming of finally catching their pelican nemesis.
It is both a dream come true and a panic-inducing nightmare. 
I am finally getting that moment I have always wanted – the time to write and exercise and learn to paint (well, not really) – but you know that TIME thing we were all so short of pre-pandemic that now…we have so much of that I feel guilty for not accomplishing anything.
So I have decided to chronicle my time here. Finally, a use for our blog. There will be no semblance of timeline. And I am not staking any political claim or ground, but I may mention politicians by way of governmental actions taken or not taken to aid businesses, people and the world in general during this pandemic. If you don't like that I mention the news, don't read what I write. There is plenty of other shit out there for you to read. 
Really, I am just taking note of what is happening around me here; and Danny there; and following the demise or rebirth or recreation or reinvented world of restaurants and of relationships and of life.
None of my posts will be in any particular order. I may write about the present day. Such as it is today, Mother's Day, when I am launching this verbose platform. Or it could be the day we realized the world was coming to an end and we had to take action. Or it might recount Danny's 60th birthday weekend, where our friends reminded me just how much we love Blue Ridge and the people there who made it our home.
Until tomorrow….whenever that comes…